Hi, I'm Andrea Donaldson, the reborn artist at Andrea's Dream Babies.  My nursery (home) is located in a small town in Central Washington.  I have always loved babies, and have found reborning to be a great way to express this.  I am a Christian, and I give God all the glory for the talent he has given me.  I have been reborning since June 2008, with plans to reborn for a good long while longer.  
 I am a proud member of the following guilds: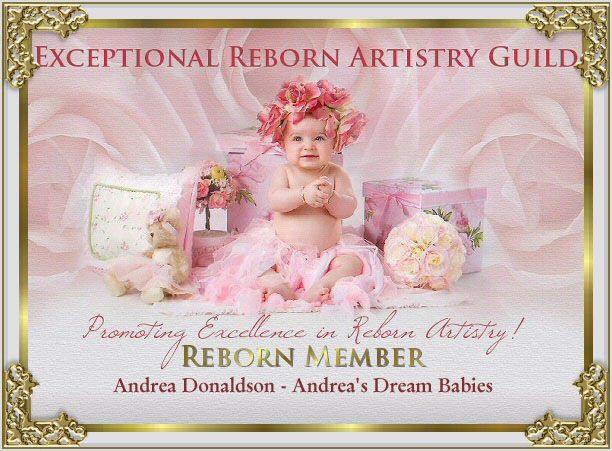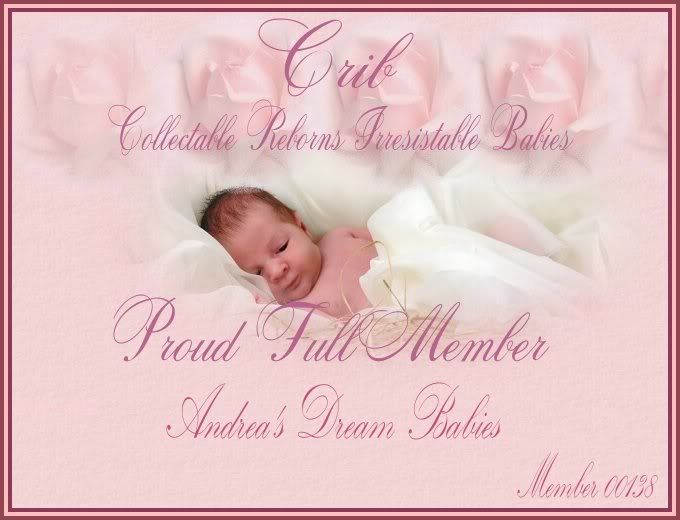 Awards: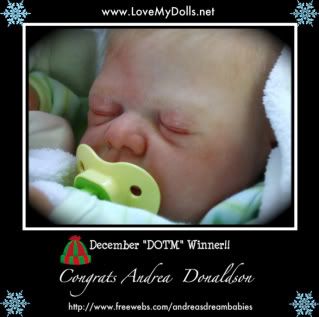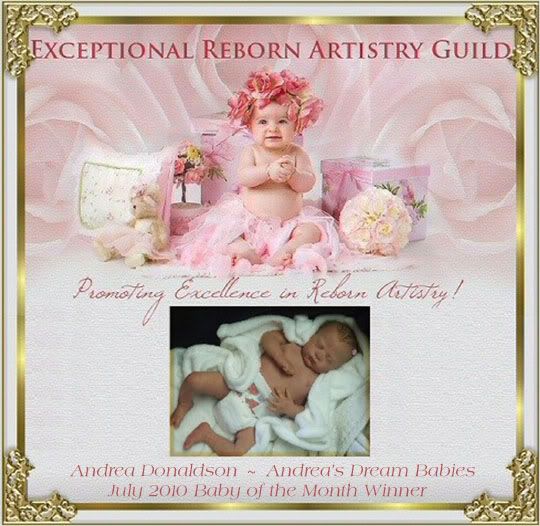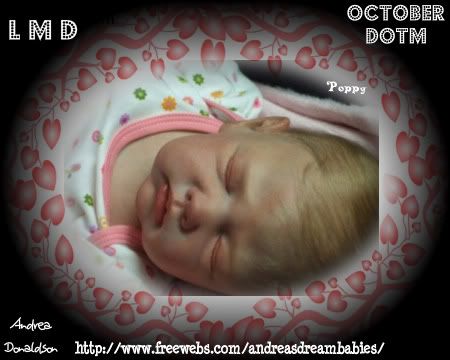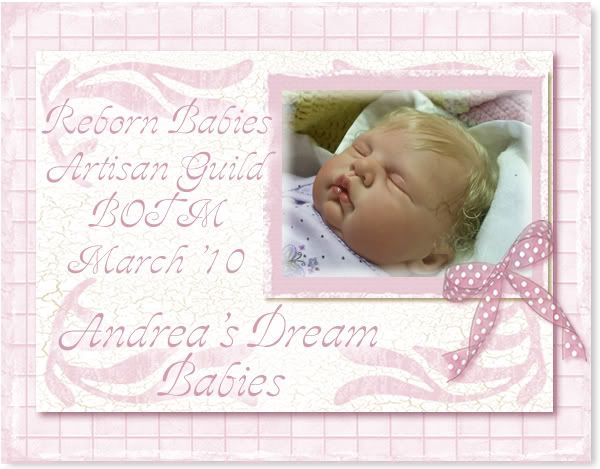 Realistic Reborn Dolls ~Your complete online resource for information on the beautiful world of reborn dolls
  <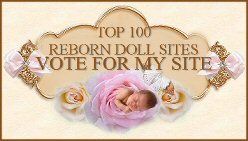 ="http://eratoprebornsites.gotop100.com/lists/eratoprebornsites/custombanners/27837.jpg" border="0">
Click Here to Visit bratt top 100 reborn websites
My Arianna was featured in the March/April issue of Lifelike Dolls Mag.

Lifelike Dolls Magazine - Lifelike Dolls magazine focuses on realism in doll art and is designed to appeal to artists and collectors alike. With a variety of articles, tutorials and editorials in every issue, there is sure to be something of interest to all of our readers.